Organization and Sponsorship by

Science & Knowledge Research Society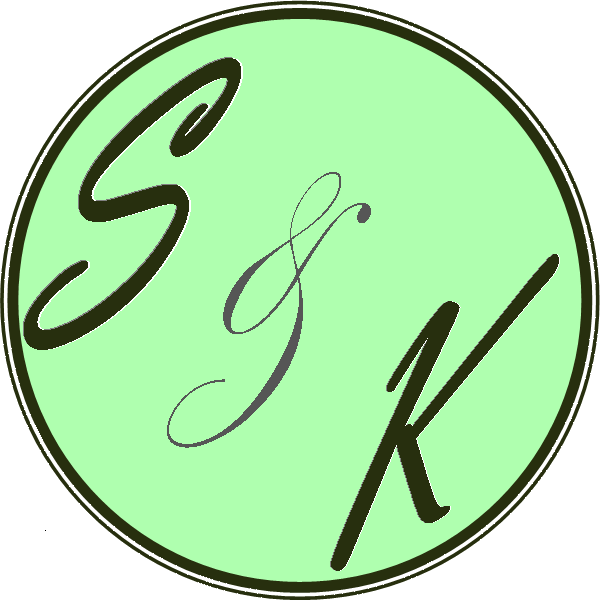 Proceedings Indexed by

| | |
| --- | --- |
| Visa | Online: {{onlines}} / Total: {{total}} |
International delegates can get visa information from Immigration Department of Malaysia website: www.imi.gov.my
According to the latest information released, tourist visas are issued upon arrival and are free for citizens of most countries. Visitors are allowed to stay for up to 30 days and can extend their tourist visa at the immigration office in Kuah. Make sure your passport is valid for at least six months after your date of entry into Malaysia.
Venue
| | |
| --- | --- |
| | The conference will be held at Aseania Resort & Spa, Langkawi, Malaysia. |
Langkawi
About Langkawi
Langkawi is an archipelago made up of 99 islands on Malaysia's west coast. Surrounded by turquoise sea,
the interior of the main island is a mixture of picturesque paddy fields and jungle-clad hills.
If you're intent on carting off duty-free alcohol, cigarettes and chocolate, then this is the place to be.
Still, Nature-lovers will find the island just as agreeable as the shoreline is fringed by powder-fine sand
and swaying coconut trees.
The island is especially recognised for its excellent diving opportunities and this tropical gem hides a
treasure trove of other exciting holiday opportunities. From the expansive Underwater World Langkawi
along Pantai Cenang to the soaring Cable Car in Pantai Kok, Langkawi is an electrifying locale that keeps
visitors coming back for more.
Langkawi Attractions
Langkawi is big folks: besides the main island, the 500sqkm Pulau Langkawi, there are a bunch of
offshore islets that will really draw your interest (namely Pulau Dayang Bunting, Pulau Singa Besar,
Pulau Payar Marine Park and Pulau Beras Basah).
Sightseeing attractions are liberally scattered around: the island's most developed beach is Pantai
Cenang and its southern appendage of Pantai Tengah but it is in Kuah that you will find most
sightseeing spots, from Lagenda Langkawi Dalam Taman to Al-Hana Mosque. Besides that,
Padang Matsirat and Pantai Kok also house some interesting sights, specifically Mahsuri's
Tomb and Oriental Village.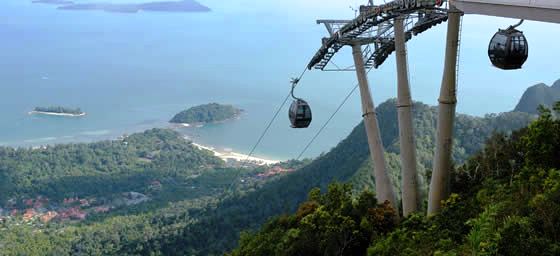 Getting Around Langkawi
Langkawi has a network of roads that are currently being upgraded stage-by-stage. Still, it is easy to
get around by taxis but the fares lie a little on the pricey side as Langkawi is after all, a tourist
destination. You can choose to rent your own vehicles or take a taxi, whichever is most convenient.
Getting There
With so many convenient modes of transport available today, visiting Langkawi has never been easier.
An overwhelming number of visitors swarm the Kuah Jetty after boarding ferries from the mainland.
On the other hand, Langkawi boasts an International Airport, located 20 km (12.4 miles) away in
Padang Matsirat, for locals and tourists with a little more budget to spare. There's also the option to
swim across from the mainland… Just make sure you're life insurance is paid up first.
Once you're on the island, there are a few options available to getting around.
By Air
Malaysian Airlines (MAS) and Air Asia operate daily flights to Langkawi from Kuala Lumpur. International travelers from certain places such as Osaka, Taipei and London can connect with MAS flights directly from their country or other airlines, depending on their availability in that particular region.
Air Asia is the airborne version of a cheap local minibus, so you can't go wrong if you're looking for a good deal without the frills. Visitors from Singapore can use Silk Air which also flies directly to Langkawi daily.
MAS
Local: 1300 88 3000
International: +60 (0)3 7846 3000
Air Asia
Local: 1300 88 99 33
International: +60 03 7884 9000
Silk Air
+65 (0)6 223 8888
By Ferry
If you're willing to put up with the crowds, the ferries operate four routes to Langkawi from Kuala Kedah, Kuala Perlis, Penangand Satun in Thailand around the clock.
Travel
To know Malaysia is to love Malaysia. A bubbling, bustling melting pot of races and religions where Malays, Indians, Chinese and many other ethnic groups live together in peace and harmony.
Multiculturalism has not only made Malaysia a gastronomical paradise, it has also made Malaysia home to hundreds of colourful festivals. It's no wonder that we love celebrating and socialising. As a people, Malaysians are very laid back, warm and friendly.
Geographically, Malaysia is as diverse as its culture.Malaysia is divided into 13 states and 3 Federal Territories, separated by the South China Sea with 11 states and 2 federal territories (Kuala Lumpur and Putrajaya) in Peninsular Malaysia and two states and 1 federal territory (Labuan) in East Malaysia.
One of Malaysia's key attractions is its extreme contrasts. Towering skyscrapers look down upon wooden houses built on stilts, and five-star hotels sit several metres away from ancient reefs.Cool hideaways are found in the highlands that roll down to warm, sandy beaches and rich, humid mangroves.
For the perfect holiday full of surprises, eclectic cultures and natural wonders, the time is now, the place is Malaysia.
* Further information on the country can also be obtained from the Malaysian government's official portal, www.malaysia.gov.my.
A variety of information about attractions, traveling, accomodation, maps, tourism of Malaysia and many other information you may visit: www.tourism.gov.my